Paris Fashion Week takes place twice a year, and Paris Fashion Week Spring-Summer 2023 is one of the two events this year. It is the time when all fashionistas travel to Paris to participate in the fashion show. The show is a comprehensive art form where even the incidental music is specially selected or composed.
The occasion is a conglomeration of hundreds of fashion stylists, assistants, models, editors, and a fantastic crowd that come to the French capital to witness what they can expect to wear the following year.
This bi-annual fashion fest is held in one of the "Big 4" destinations. Apart from Paris, the other destinations include New York, London, and Milan.
It truly serves as a singular platform and encounters the culmination of weeks and weeks of hard work put in by scores of apparel designers who exhibit their clothes and dresses.
The event goes by the official name of Semaine des Createurs du Mode. The Fashion Week takes place in the Carrousel du Louvre. During the entire week, almost 100 shows are organized in the city. It accommodates lesser-known apparel brands to the most sought-after brands.
The Paris Fashion Week Spring-Summer 2023 will aid fashion-conscious people to acknowledge what the entire world will be wearing the coming season.
This is one of the rare events known for bringing the best designers who, in turn, have shown their desire to operate from Paris. This is visible from the vast presence of well-reputed designers making Paris a headquarters for their brands. It includes names like Vuitton, Céline, Chanel, Givenchy, Jean-Paul Gaultier, Rochas, Balenciaga, Yves Saint Laurent, Dior, Chloe, Hermès, and Lanvin.
Whenever the Paris Fashion Week Spring-Summer is held, it reminds everyone about some of the most stylish individuals born here. It includes names such as Catherine Deneuve, Juliette Binoche Brigitte Bardot, Anne Parillaud, and Jeanne Moreau.
It also shows why Paris has become synonymous with high-end fashion. Visitors get the freedom to find the world's top designing houses such as Yves Saint Laurent, Chanel, Dior, and many more.
How Paris Became The "Center Of Couture"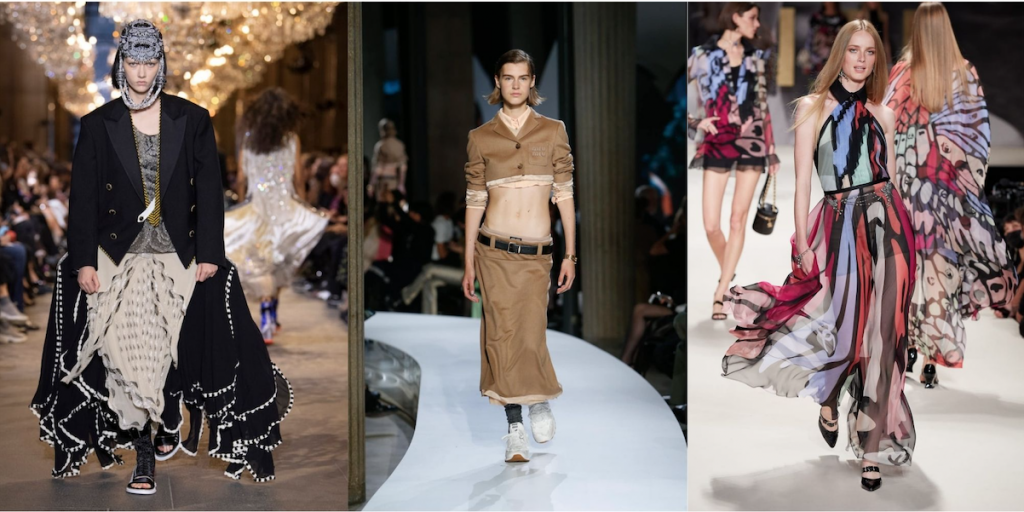 In the early 1850s, a dressmaker named Charles Fredrick Worth initiated the idea of presenting his collections not on mannequins but on live models. This event helped establish Chambre Syndicale de la Confection et de la Couture pour Dames et Fillettes, a trade association. This is how Worth is credited for playing an instrumental role in setting the moment for the French fashion industry. It was also when "haute couture" became a popular term.
Numerous fashion events were held at designers' ateliers and private homes from then on. The trend went on till the 20th century. In a way, it also contributed to France getting instant fame as the 'global capital of fashion'. Of course, over time, these soirées became more elaborate and sophisticated. Subsequently, it got morphed into full-scale fashion shows, with paparazzi, music, and set design.
Dates of the Paris Fashion Week Spring-Summer 2023
The Paris Fashion Week Spring-Summer 2023 is slated to be held from 26 September to 4 October 2023 in Paris. The weeklong fashion festivities will allow seeing clothing collections from well-reputed designer brands like Louis Vuitton, Chanel, and Dior. It will not be out of context to say that these brands save the best for last. 
Yes, the haute couture event does not intend to focus on trends. Instead, the event strives hard to bring many significant shifts in how people with a taste for fashionable apparel wear fashion. This event encompasses the minds of such people, making the event a critical fashion moment of the year.
Paris Fashion Week Spring-Summer is the time when some of the world's top designers come together to showcase their most spectacular creations. By doing so, they end the fashion week with a bang.
There is no denying that the pandemic caught people off-guard. Nevertheless, during this year's Paris Fashion Week Spring-Summer 2023, Paris will be back in a big way. Brands will be taking their guests to the picturesque locations on the outskirts of the city to experience the best concerts and intimate debuts in some of the unexpected places. It will be equivalent to a season of renewal. After all, it will facilitate people to watch new clothes to covet, new models to get delighted about, new emerging designers to look at, and more.
Come and See the Fashion World's Heavyweights 
Major clothing and apparel brands will get a rare chance to view the fashion world's heavyweights like Louis Vuitton, Chanel, Dior, and more. They will be showcasing their collections in popular Parisian locations like the Espace Eiffel and the Grand Palais. Likewise, the less high-profile brands will exhibit their collections in locations like nightclubs and warehouses.
Get Well-versed With the Objectives of the Paris Fashion Week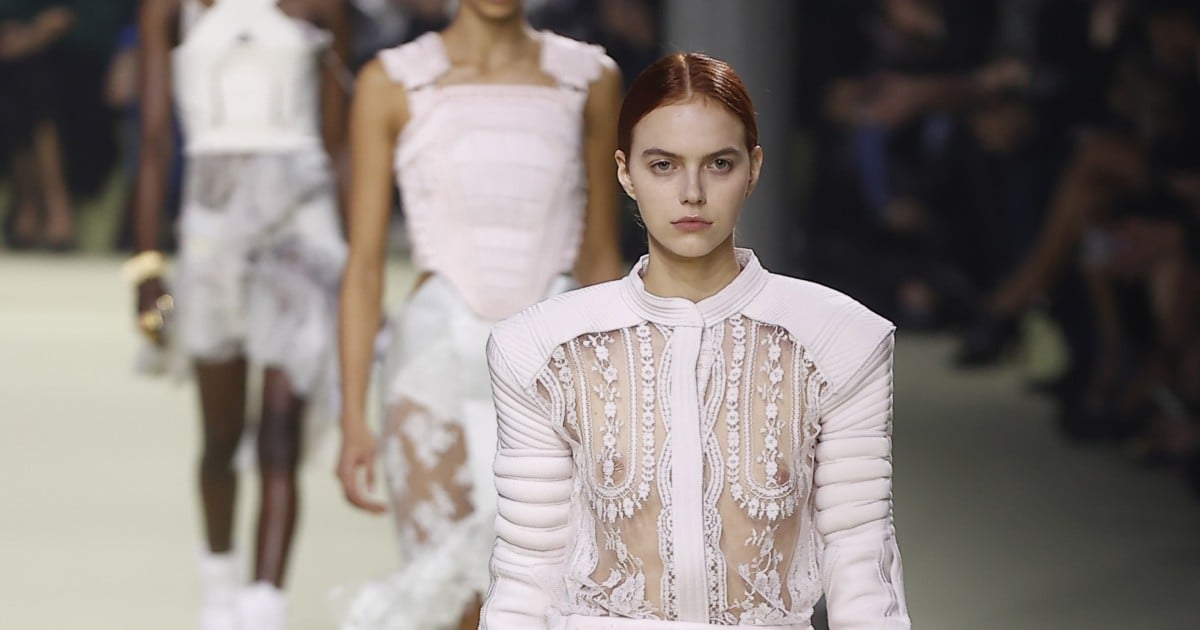 The weeklong fashion extravaganza aims to show the entire fashion industry what is out and what is in during the season.
The Paris Fashion Week is divided into three broad categories – Haute Couture, Prêt-à-Porter, and Men's Fashion.
Not every apparel brand is permitted to come up with the Haute Couture collections. It is regulated, and strict conditions are placed to protect the concept of haute couture. There are only a few fashion houses that meet all stipulated criteria. They are the ones who get the privilege to claim the Haute Couture collections.
Most modern fashion houses show the Prêt-à-Porter collections during Paris Fashion Week Spring-Summer.
The Paris Fashion Week Spring-Summer Is Best Known For Its International Flavor  
Paris boasts of tremendous cultural diversity. It highlights this quality with the help of fashion weeks. Designers from across the globe prefer to come to Paris to host their shows.
This explains why designers like Issey Miyake from Japan or Elie Saab from Lebanon choose a show in Paris.
The ethnic accent is rightfully depicted in the show and the clothes. For instance, it could be the bright African patterns dominating the Louvre or the braided Grecian belts or furs strutting down Impasse de la Defense reflecting the Russian influence. 
Since its inception in 1973, the Paris Fashion Week has become the Mecca for individuals with fashionable mindsets. The entire week allows such individuals to indulge in fabulous parties. At the same time, it serves as an excellent arena to get themselves involved with some serious work like trade shows and runway events.
For some, the Paris Fashion Week Spring-Summer is the best excuse for lavish celebrity-studded parties, promotional events, and grand openings. Paris is famous as a cultural metropolis city to the fashion world. As a result, there is no shortage in terms of experience in throwing a big party. Similarly, there is no dearth of locations to organize a luxurious party, making it a match made solely in heaven. It also enjoys the distinction of being a perfect French fashion eclipsed city portraying true beauty and elegance.
Paris Fashion Week Ushers in Loads of Benefits
The event maintains its focus on innovation and high quality.
It promotes the local economy and attracts fashion consumers from across the world.
An event of such magnitude showcases the most innovative and talented designers, irrespective of their geographical locations. They get an opportunity to showcase their collection and advertise the same.
Models look forward to this event to get noticed and sign lucrative deals.
This platform becomes an ideal choice for many fashion-related firsts.
For many celebrities, the timing is perfect for kicking off the holiday season by wearing some of their most extravagant outfits.
Is The Paris Fashion Week Spring-Summer 2023 Open to the Public?
The Paris Fashion Week Spring-Summer 2023 will primarily be a big trade show. Such major designer shows can be attended by invitation only. 
Yes, the event is highly publicized. Nevertheless, the bottom line is – it is a 'by invite only' event. It is done to retain the 'exclusiveness' feature. Only fashion industry professionals are allowed to attend Fashion Week. Individuals and brands having a substantial presence in the fashion industry also stand a chance to get invited.
However, there are certain exceptions to this rule. Sometimes, special events are organized, which are open to the public.
Only specific categories of professionals get invited to Paris Fashion Week Spring-Summer.
To get invited to the Paris Fashion Week Spring-Summer 2023, the person in question ought to be:
A Celebrity
A Model 
A Stylist or Buyer
An Influencer
A Hair Stylist or MUA 
A Photographer
Who can model for brands at the show?
The Paris Fashion Week Spring-Summer 2023 will permit models to participate in the show, provided they are 18 years and above. This measure has been undertaken after steps were initiated by famous luxury brands like VMC and Kering.
What are the four popular Fashion Week events? 
The four popular fashion week events in the world are the Paris Fashion Week, New York Fashion Week, Milan Fashion Week, and London Fashion Week.
For more information and queries about fashion, check out the blogs on Fashinza.