At Fashinza, we put a premium on manufacturing related innovations. We want to see smarter factories that are more efficient and transparent. Most importantly, we want our partner brands and manufacturers to take the leap forward into Industry 4.0. This is why we are pleased to announce our acquisition of the QaPP.
A Brief History of QaPP
QaPP was founded in 2019 by Anupam Kumar and Prabhjatan Singh Padam. Mr. Kumar (NIFT 2002) has 20 years of experience working in the apparel industry. He has worked previously with brands like JCPenney. Likewise, Mr. Padam (NIFT 2014) has worked for 7 years in the apparel industry and with brands like JCPenney and Raymond. Both founders created QaPP to address the pain points of apparel manufacturers.
QaPP, which comprises a tablet and LED screen, was initially installed in 50 factories as part of a pilot program. This led to a significant boost in production visibility. The app was further fine tuned last year based on manufacturer feedback. Starting this month, we are pleased to launch QaPP for all our partner brands and manufacturers.
Here's what you can expect from using QaPP:
Real-Time visibility of manufacturing on the field: Cut through the fog of production and see the process flow as is on the ground. Data collection also becomes fully automated and more efficient. 
To streamline real-time visibility even further, QaPP offers a convenient feature called 'real-time data of the day'. We also recommend fine tuning factory data for every step in the production process.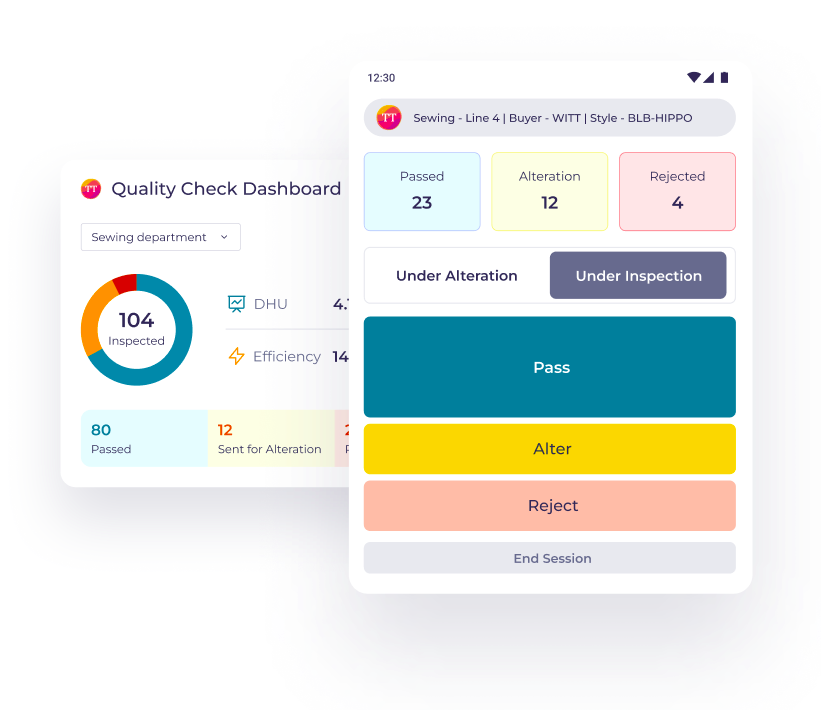 Minimization of internal quality failures (e.g., reworks, rejections, low efficiency etc.): QaPP allows manufacturers to reduce reworks and paperwork as well as analyse QC, production performance etc. Because of this, manufacturers can experience optimised production within a month of installing QaPP.
Access to several production metrics that give a clearer picture. Such metrics include total no. of units inspected, defect per hundred units, units in alteration, units that passed the check, hourly output, rejected items, hourly line efficiency % etc.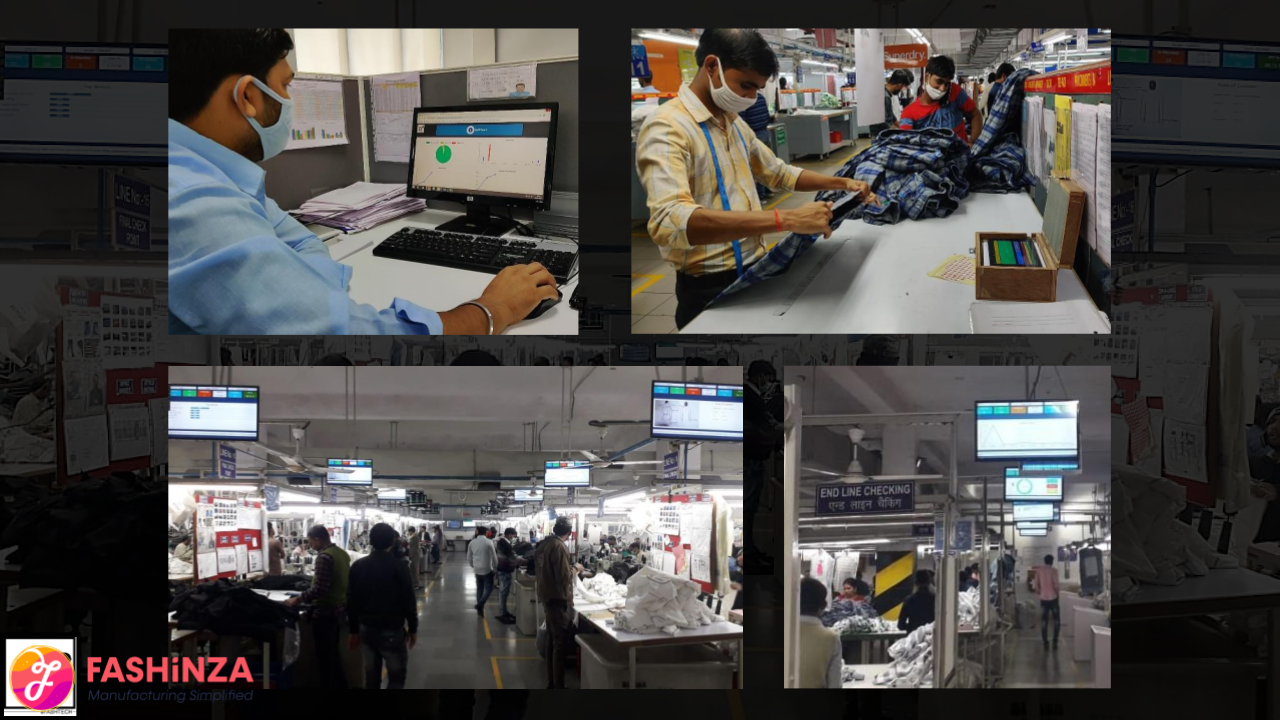 Scope to filter production metrics in terms of lines, departments, buyers, style numbers, date range etc. is also available.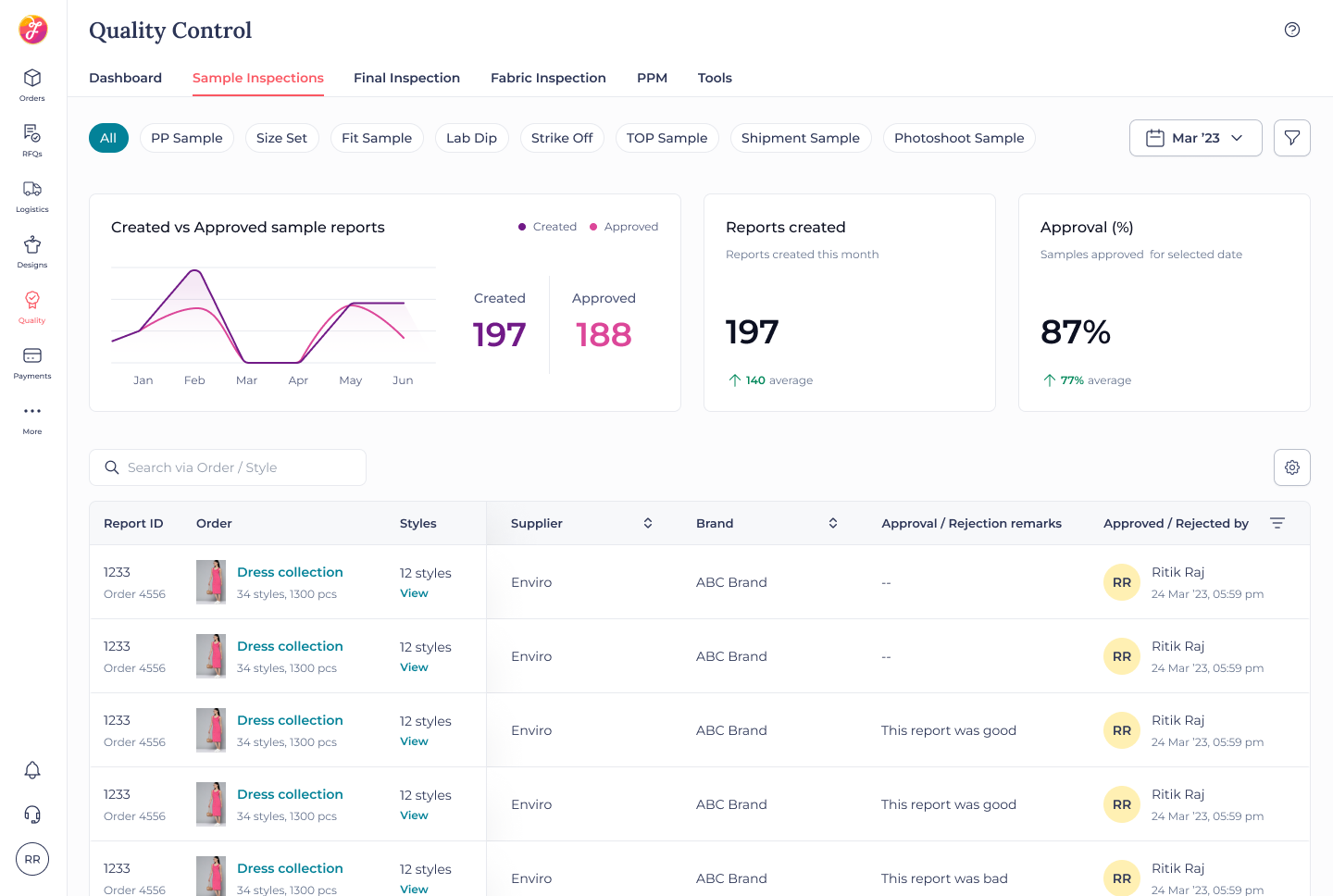 Ability to inspect the production process at various stages. Inspection modules include sewing mid-line inspection, sewing end-line inspection, sewing AQL audit, finishing mid-line inspection, finishing end-line inspection, finishing AQL audit
.
Conclusion
By installing and using QaPP, you are making your factory smarter. Brands and manufacturers will be able to monitor and automate their entire production process with complete supply chain transparency. Most importantly, your company will be future proof. In other words, it will be closer to becoming Industry 4.0 ready.
More than a hundred of our smart factories are already using QaPP for a simpler and streamlined manufacturing process. Now it's your turn to join the leaders of tomorrow!