What is the New York Fashion Week?
The first New York Fashion Week took place back in 1943, and it was organised by Eleanor Lambert. She worked as the promotional director for a dress institute named "New York Dress Institute." The men's event happens once every July.
The New York Fashion Week is a prestigious event where international designers showcase their latest collections to the general public. These fashion shows happen twice a year, in February and September; however, there are always some new and amazing designers on tap for this event.
This year's calendar is already packed with exciting showdowns and fresh new designer debuts, so buckle up and get ready for a glamourous takeoff! If you're looking to get a glimpse of what the hottest trends will be for the upcoming year, then this is definitely a must-see!
When and where does the New York Fashion Week Spring Summer 2023 take place?
The New York Fashion Week takes place in New York City. The calendar is officially out, and we have all the information you need to know about this year's shows. From designers to dates, keep reading to get all the details on New York Fashion Week Spring Summer 2023.
It showcases the latest fashion trends from some of the biggest names in the industry. The New York Fashion Week Spring Summer 2023 calendar dates are as follows:
·        February 9th-12th: Men's Collections; February 14th-17th: Women's Collections
·        September 8th-11th: Men's Collections; September 15th-18th: Women's Collections
Who gets invited to New York Fashion Week Spring Summer 2023
A good background in fashion or photography, or enjoying a celebrity status goes a long way in securing this glamorous opportunity. In short, this exclusive event will open its gates to you if you are a fashion editor or an influencer or a celebrity! People from various artistic fields get invited to pamper themselves in this event. Whether you work in PR or are a volunteer, or if you're a model; this event is sure to welcome you. You can also attend this star-studded event if you're a renowned hairstylist or a Make-Up-Artist.
The hype around the event makes you wonder if it's open to the general public. Sadly, the high status that the New York Fashion Week enjoys is due to the names which attend the event. It is an exclusive event not meant for the general public.
New York Fashion Week Spring Summer 2022: the Top seven trends store buyers need to know from NYFW

The post-pandemic energy that surrounded the newer designers at this year's Fall/Winter collections was electric. Many fresh looks came from brands you've probably heard of before, but there were also many exciting new stars on show too!
The 2022 Spring-Summer Runway event was unlike any other before it. With a touch of more glamour and gloss than last year, the event catered to those looking for elegance in their lives. Stores should definitely invest in these top 7 trends from New York Fashion Week 2022 if they want to stay ahead of trendsetters like us here.
Top Seven Trends from New York Fashion Week 2022
1.      New American Sportswear
The designers showed tailored suits with a masculine/ feminine vibe, including broad-shouldered and wide-legged pants. Michael Kors had offerings for both head-to-toe monochromatic neutrals or bright colours in their collections while Peter Do's pieces included coat designs that had Balenciaga like shoulders as well as floor-length sleeveless vests over them paired perfectly under jackets made from sleek materials such camel grey white - this was all topped off by some great footwear!
The Row sent a message with their fall collection by using bright colours such as orange, pink and yellow. They also included body shapers for those who want to make themselves look thinner or more hourglass-shaped than usual to achieve that perfect figure without going under the knife.
2.  Chanel Redux
The late Karl Lagerfeld, who was known for his love of all things tweedy and British chic, influenced designers in New York this season. One way or another it seemed as if there were several collections paying homage to him with the iconic fabric shown throughout including those from younger crowds such as Jason Wu where they featured short coats paired perfectly together under longer dresses; Altuzarra offered up pairs atop shorter ones while showing off shine patent calf-length boots, perfect over miniskirts too.
Kim Shui's look book showcasing the latest fashion trends saw her combinations of tweed corsets with frilly lace pants, tattered skirts and bellbottoms. The stage showed off looks by Saint Sintra Frederick Anderson Christian Cowan.
3.  Inside Out
The boudoir is an intimate space where designers looked to inspire with lingerie looks that included bodysuits, corsetry and sheers. At Brandon Maxwell structured black or cream, satin pieces were shown in a wide variety of ways. Some wore them over jeans for added detail while others consisted solely of chiffon fabrics draping down from their shoulders by themselves like castles rising out into infinity.
4.  Spirit of '76
The 1970s were a colourful period in the history of fashion. The bohemian fashions from this era continue to be popular with designers and their clients alike, who enjoy New York collections peppered by crochet patterns or patchwork.
The fashion during this era was bohemian-inspired with rich colours that resonated through decades into today's modern designers like Tanya Taylor who showed off her bell sleeve dress at New York Fashion Week while Ulla Johnson mixed prints by using tiered skirts coupled together under one arm for an unexpected look on stage.
Jonathan Simkhai donned his long wool cape which he closed raw around himself creating strips upon fringes similar to what we see among gipsies. The mode did not change much between then and now but there are some key differences you might notice if comparing both the periods. For starters; instead of wearing hopes, collarless shirts are worn upside down.
5.  Let Rip
The designers of New York expressed a more futuristic trend in fall fashion this year. They used deconstructed and tattered designs to create worn outlooks that would befit post-apocalyptic characters from movies such as Mad Max or The Walking Dead, who inhabit an alternate reality where zombies roam the streets seeking human prey while Gangster Disguise masks.
The designers at New York's Eckhaus Latta and R13's Chris Leba respectively expressed a more futuristic view of fall fashion, with ripped up jeans for men as well as girls. At the former place, you'll find deconstructed pieces in the tattered fabric while Elena Valez Gymnasium showed gothic-inspired looks that featured shirt backs turned into hoods alongside lots of plaid items accessorized by layered jewellery; all this was seen on stage during their shows.
6.  Peter Do
Over the last few years, there has been a huge shift in how people dress. The return of safety from lockdown living was greeted with a new wave of fashion at Peter Do. The ultra-formal tailoring seen in the past had given way to more relaxed day suits, expressively cut and paired together beautifully by soft separates that are limited to only four shades: black (the ultimate formal), white (can be worn anywhere) grey/beige tones for colder days or camel if you're feeling warmer ones!
This play on proportion coupled elongating silhouettes while also upsizing jackets across outerwear scales, perfect when combined A-Line skirts & dresses provide contrast against structured looks without being too much hassle.
7.  Tory Burch
In the wake of a pandemic, many consumers turned their attention to traditional modes for self-expression to re-evaluate what they wanted out of life. This led to fashion designers like Tory Burch who were inspired by this post-disaster mindset shift and responded with collections that put personality at centre stage.
She created silhouettes that were both caloric and figure-flattering with voluminous fabrics in high-waisted styles or tapered lengths designed specifically so they could be worn at night when paired up alongside tees during daytime activities like going out drinking!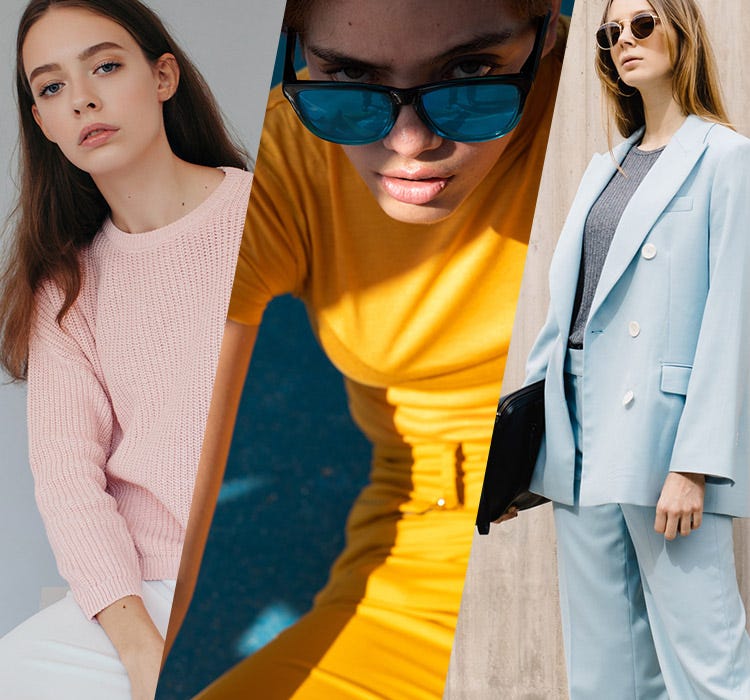 An outerwear focus will keep you warm but also allow room undergarments such as long cardigans if need be, while low heel footwear ensures enough attention to your legs from the scrutiny of the photographers.
New York Fashion Week is coming up soon, and we wanted to give you a sneak peek of some of the amazing fashion that will be on the runway. This year's event is shaping up to be one of the most exciting yet, with some of the top designers from all over the world showcasing their latest collections.
Hope you enjoyed reading our informative blog post. For more updates on the latest fashion news and trends from the runway, stay connected with us. Thanks for reading!