Shopping online for wholesale clothing has become easier than ever before. Trendy wholesale clothing distributors are easily accessible and offer many varieties, prices, and fabric options. Now you can access websites featuring wholesale suppliers from Asian and western countries such as the United States, India, China, and Japan. 
Although this might sound extremely easy while you read, choosing the right wholesaler demands a lot of work and research. There are so many websites and clothing apps competing for your attention. And at the end, it is not only about choosing trendy wholesale clothing distributors but also picking an honest distributor, great app functionality, and great customer service.  
Let's put serious thought into this and explore these options for buying wholesale online clothing.
Do you want to shop wholesale? Wholesale shopping is a tedious skill. It pops so many questions that one should be asking the wholesale supplier.  
The minimum order:
Always start by quoting your minimum quantity order. Every supplier or company may have a minimum number of items you need to buy. Some may have a minimum order of 100 pieces, while others may not take orders less than 10,000 units. You can choose the best deal, but selecting a dealer with small minimum order will be a wise choice as these units will be sold off quickly.
Focus on return policies:
Return policies should be flexible so that you are not stuck with your packages. Selling through guarantees can help to establish easy work relationships with your future customers and your wholesale dealer. They should be willing to provide you with cash refunds or credits for any returned item. 
Estimated shipping time:
Ensure the average shipping time of the products that should be available in time. A sea shipment can take more time than road or rail transport. Inquire beforehand about the shipping times to revert any mishaps.
Payment terms:
A wholesale dealer will have specific payment terms. Some will want a prior payment deal, while others might want full payment beforehand. You can also negotiate with the dealer for payment options.
Best trendy wholesale clothing distributors
1. Alibaba
One of the largest online destinations for trendy wholesale clothing distributors in the world is Alibaba. It puts you in direct contact with Chinese dealers. Inventories can be checked, and with easy payment options, you can make a transparent deal. Alibaba has several features which protect the interests and rights of customers. 
A trade assurance service assures timely delivery of your shipment. Once you open your account on Alibaba, you can analyze important metrics for individual distributors.
This information can help you decide whether a dealer is reliable or not. A dealer showing a lot of recent activity can imply that they are popular and trustworthy. They have a good logistics and inspection team that's dependable. You can place a bulk request for a quote and also filter by supplier type or country export.
2. Global Source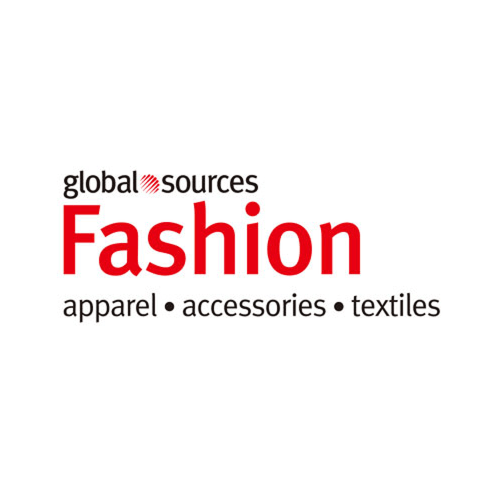 The Global Source is a wholesale marketplace for Chinese manufactured products from verified suppliers. The verified suppliers at global sources carry a badge that makes them qualify to sell on this site. This means they are licensed, and all legal paperwork is valid. You can filter by-products, the suppliers, and the exhibitors; choose from a large directory of verified wholesalers.  
3. Alanic Clothing
The headquarters of Alanic Clothing is based in Beverly Hills, California. They have a local presence in various other countries such as the UK, Australia, Canada, and many more. The website offers a wholesale approach to fitness clothing, offering leggings, t-shirts, polo necks, and other sports apparel for women, men, and kids.
An amazing feature offered by Alanic clothing is the process of "Request for quotation." Just fill a form to enter your name, email, and other address details and the request for desired quantity. The company rep will contact you with pricing and minimum order quantity. Alanic clothing is also one of the cheapest websites for online shopping. They have a low shipping fee, and all other orders below $50 will be charged. They have a huge range of fashion and fitness clothes.
4. DHgate 
DHgate is a Chinese wholesale enterprise that is most popular because it has no minimum order quantity. You can buy even one or two items. Their selling strategy is the less you buy, the more you pay. So if you buy more, you will save more. On their website, you can check for legit sellers through badges provided by the company.
Look for a top merchant tag, indicating that the wholesaler has high volume sales. The China brand badge is the one that deals in Chinese manufactured items. And the on-time delivery badge signifies the wholesaler is trustworthy.
They have a large variety of products, with extended warranties on electronic items, several discounts, and multiple payment options. However, there is no provision of live chat with the customer representative, and also, the prices are pre-decided by wholesalers. 
5. Super Delivery
With more than 480000 products and no minimum order quantity, you can sign up for free on the Super Delivery website. Search from a varied range of clothing, art and paintings, furniture, or shoes. 
Once you place an order, you will also be intimated about the estimated time of arrival. US-based retailers can receive a fast delivery via FedEx, USPS, and DHL.
The website allows you to club your retailers and transport all of the products together. This way you save a lot of extra charges from different deliveries. It's a beginner-friendly website, and refunds for damages or missed deliveries are provided.
Conclusion
Shopping for trendy wholesale clothing can be easy. You can get great products for your stores with just a click. A lot of retailers are speculative of Chinese products, and these sites always make a point by mentioning that their products are tagged appropriately. 
You can also connect with Fashinza to simplify sourcing for your fashion brand. You can find many options and ideas for creating your products and delivering great designs to your customers. Check out Fashinza today!