Fashion trends are unpredictable and never cease to amaze. Nowadays, many trends are coming up in the fashion market. One of the most talked-about trends is the vintage one. Yes! The fashionable clothing of 90s fashion women is back in the market. History is evidence that fashion tends to repeat itself, reworking aged styles with new twists to form the latest trends. Recently, many 90s fashion trends are making a comeback in the fashion world. The most notable trends among these are bell-bottoms, chokers, crop tops, platforms, and mini backpacks. Influential celebrities have also been seen donning 90s-inspired outfits.
Vintage clothing that we used to find boring is now the new fashion. 90s fashion gives women a comfortable, modern, and elegant look, combining classic and contemporary styles for a unique everyday look. From dresses, pants, and tops to accessories, shoes, and hairstyles, there are plenty of 90s outfits available once again today. But, from where did it all start? Every fashion trend is generally introduced in the fashion world by a fashion designer, brand, or influencer. Fashion shows are one of the sources for new fashion trends. Many designers have introduced vintage fashion that is striking and impossible to ignore.
Fashion designers are like the sailors of the ship called fashion. They introduce fashion trends to the fashion world. Big fashion houses follow these trends for their new seasonal collections. In the past, many fashion designers have featured vintage-inspired clothing on their labels. These retro designs and apparel are highly regarded and have won many awards. Some designers recreated the stunning retro looks that fashionistas couldn't resist. Here are some of them.
1. James Galanos
James Galanos was an American fashion designer and couturier. He is known for designing clothing for America's social elites. Furthermore, he is a well-known name amongst vintage connoisseurs. His couture-level gowns shocked France's many couturiers with their impressive craftsmanship. The quirky design of Galanos' gowns screamed grandeur, privilege, and class. His label recreated the 90s look in a long bias cut chiffon dress that was magical and popular. His unique designs are of particular importance. He assembled some of the most talented designers in his workshop. The value of his work will keep on increasing with time. In the future, there might be a museum showcasing his work, and that will upvote the demand for his designs. 
Although he was constantly looking for the best fabrics, he often felt the need to create his own. So he started with making jackets out of colourful ribbons to wear over his impressionistic chiffon dresses. He believed in the importance of unseen details. The details affected the overall feel and appearance of the garment on the body, and customers around the world were willing to pay for it generously. He typically balanced his most glittering gowns with discreet tie-dyed velvet sheaths and tight pieces in black crêpe or wrinkled velvet.
2. Christian Dior
Christian Dior, a French fashion designer, is best known as the founder of the world's top fashion house Christian Dior SE. His fashion house is world-renowned. He was a genius at creating shapes and silhouettes. His designs came with the prequel, boned, bustier-style bodice, hip pads, bee-waisted corsets, and petticoats, flaring the dress from the waist and giving the model a very curvy shape.
Dior's influence on fashion was boundless. Soon, he founded his own Maison and took the fashion world by storm. "New Look" silhouettes are classic styles available in retro and reinterpreted endlessly. His classic styles were inspired by the 90s looks. An original haute couture version might cost the equivalent of a car, but if you're lucky enough to find a non-haute couture version of the Dior London or Dior New York brand from that era, you can still find a bargain. 
3. Thea Porter
Thea Porter or Dorothea Noel Naomi "Thea" Porter was a British artist, fashion designer, and salesperson who brought luxury Middle Eastern fashion to London. She was fond of intricate jewellery and rich fabrics. Thea has been a longtime fan of Arabic fashion and textiles. When it came to designers who have redesigned the vintage look, Thea's name was a must in the list.
An exhibition of Thea Porter's work at the Fashion and Textile Museum in London highlighted her name with vintage looks. After this successful exhibition, Thea Porter gained a wider audience. Laura McLaws Helms invited her to have a portion of Thea Porter archives. It got featured in both the exhibit and the accompanying book. Thea interpreted the opulent style of her hometown into modern designs that appeal to clients with exoticism and comfort. Her clothes reflect 90s romantic nostalgia for apparel of all kinds, Eastern and Western. Thea's gowns are well-known and must-haves. They combine the allure and charm of Talitha Getty with the craftsmanship of the best fashion designers.
4. Paco Rabanne
Francisco Rabaneda Cuervo, also known as Paco Rabanne, is a Spanish fashion designer of Basque origin. He became known as an enfant terrible of the French fashion world. In addition, Paco began his career in fashion, creating jewellery for Givenchy and Dior, and soon founded his own fashion house. He recreated the 90s look and used unconventional materials such as metal, paper, and plastic for his metal couture and outlandish and flamboyant designs.
Paco Rabanne hosted his first runway show, presenting a collection called "Twelve Unwearable Dresses in Contemporary Materials." He enjoyed turning non-fashion materials into high fashion that formed the basis of everything that is now offered by Rabanne. He used materials like Rhodoid plastic, metal discs, metal rings, paper, leather, and rubber in his early pieces. The concluding find is his signature chain mail and tunics. His designs will cost you a fortune for couture pieces. But, you will not regret a penny of it afterwards.
5. George Halley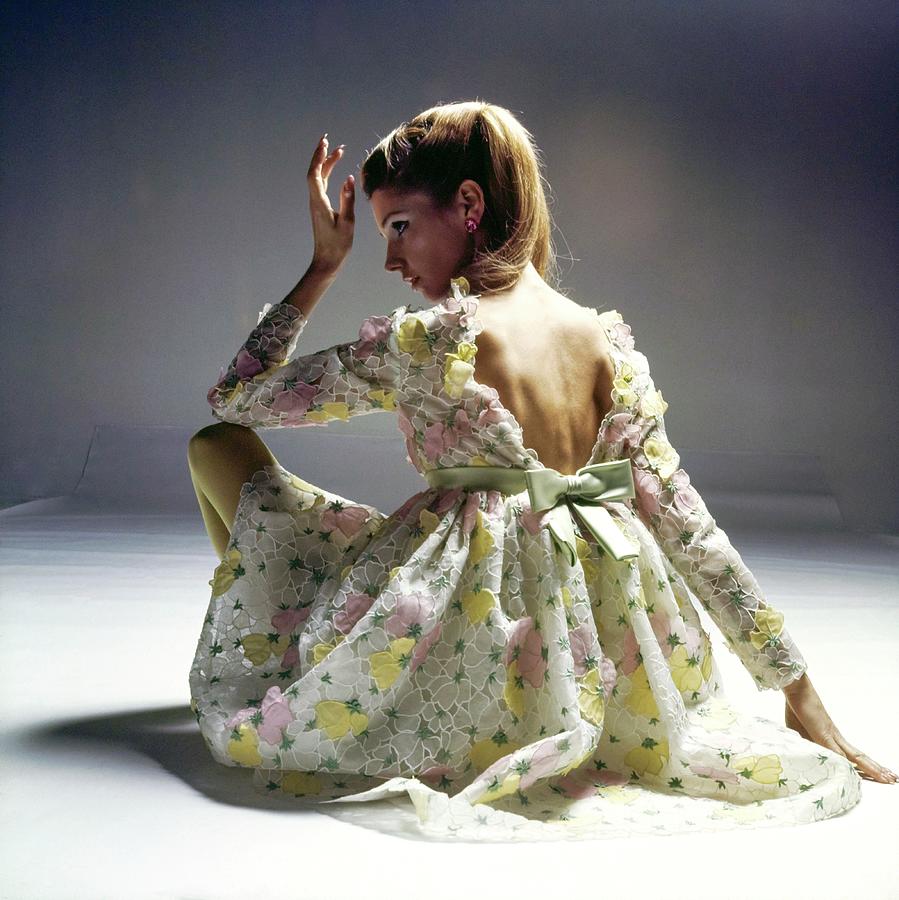 George Halley is an American fashion designer who was awarded the Coty Award shortly after opening his fashion house in New York. Decades after his label ended, Halley's work continues to be recognized. A 2013 auction nearly sold 40 vintage Halley dresses. In 2015, he was listed as one of 10 designers to add to one's vintage collections.
A recipient of a Coty Award, Halley was a well-known fashion designer in America, and his work always felt classy and charming. He recreated the 90s look by using materials like polished silks, velvets, and trim to give his designs an Old South feel. In addition, he was known for his wide ball gowns and hostess gowns, which made impressive use of premium fabrics and rich colours. One can expect feathers, crystals, and fine craftsmanship from a George Halley gown. 
Conclusion
Fashion is all about today. The trends that are ruling the fashion streets are fashion. With time, retro apparel is coming back in a new form. People are getting fond of vintage clothes, accessories, and bags. All thanks to the fashion designers who have looked at the 90s as a new transformation. They designed such clothes in a vintage fashion that girls felt prettier and more confident in donning. It takes a creative mind to create such masterpieces. 
Best apparels always best a premium quality fabric. Fabrics play a vital role in clothing. It is hard to find good-quality clothing materials at reasonable prices. But, there is an idle destination to avail both of these. Fashinza is a clothing manufacturing platform that helps clothing brands produce their collections by linking them with suppliers. They control the entire production process from design to delivery. The brands only need to place an order. So, do give Fashinza a visit for your next fashion venture. You won't regret it!