In a short period, Travis Scott has become the king of collaborations. He's the jack of all trades—working with beauty brands, cereal companies, and high-end fashion houses! Either you listen to his music or get a glimpse of collaboration with Nike, the wonderful pair of Air Jordan sneakers on Instagram.
In the world of rap, Travis Scott has left a lasting impression. The rapper has been around for a while and has remained relevant by continually setting trends with his songs and albums.
Travis and His History of Collabs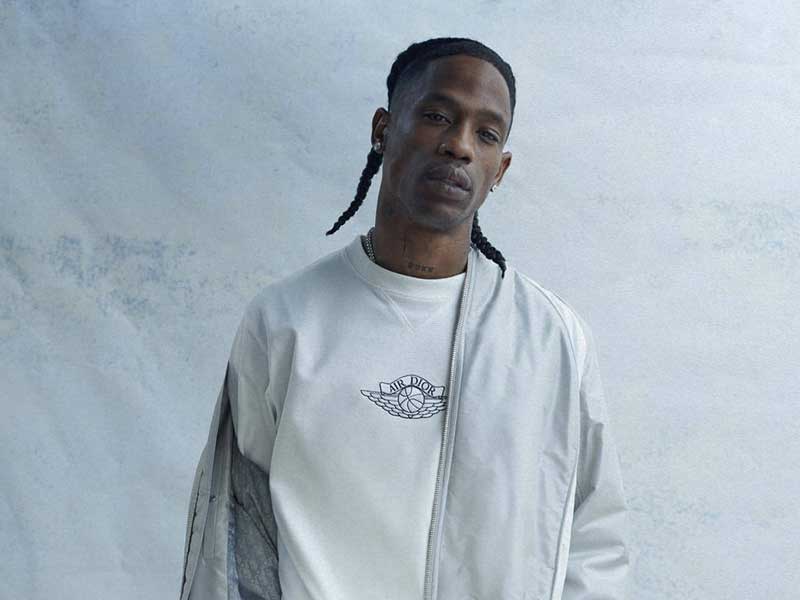 Travis has worked with many brands, including Dover Street Market, McDonald's, PlayStation, Epic Games, and Byredo. Forbes magazine has called him Corporate America's 'Brand Whisperer.' He started his career working as an artist who made sneakers for Nike and eventually became "a creative consultant" for the company, using his over 100 million Instagram followers to market their products. This is especially beneficial to Nike because they can target specific markets even further than before because of Scott's demographic insights.
Scott worked with Byredo, known for its luxurious fragrances. He introduced the Eau de Parfum and candles. Both of them were called "Travx Space Rage." Scott intended to capture the essence of space, inspired by his passion for astronomy and love for travel. His curiosity in science led him to make scents like cosmic dust, starlight, supernova, and atmospheric vapor to make these celestial references accessible through smell.
There have been so many collaborations in the past that have entirely changed how the contemporary fashion world perceives Dior. The iconic French designer label has opened its atelier to Travis Scott with the Spring 2022 collection for men.
Travis Scott Dior Collab
Ever since Christian Dior announced its partnership with Travis Scott as a musical artist for its Spring/Summer '22 line at Paris Fashion Week, anticipation has been running high in the fashion community. The partnership between Scott and designer Kim Jones culminated at the show's end, where Jones and Scott appeared on stage together to introduce what was going on for this season.
Scott's been a mainstream household favorite for a few years now. After landing a campaign with Dior in 2020, it was not much of a surprise when his label teamed up with them for a collaboration. Rather than making a big show and advertising it beforehand, Scott is more likely to just quietly drop a project and then let fanatics seek it out.
Travis Scott can easily be seen as one of the most prominent musicians in today's mainstream hip-hop. To create his clothing line for the high fashion world, the Travis Scott Dior collab paved the way. Through their combined efforts, the team came up with a fantastic line that the public is looking forward to seeing them present. 
The partnership between Scott and Kim Jones is the first of its kind at Dior. You'll remember that you saw Scott himself at the end of shows, but now he's designed a capsule collection with the brand. The sounds you heard around you as you walked through were new songs performed by Scott for this very moment. Isn't it exciting to see a musician design a collection for a fashion house?
Jones and Scott previously worked together in December 2019 when the two collaborated on a Miami Beach runway show for Louis Vuitton's menswear collection—Scott was playing in concerts in Miami at the time. However, Jones wanted to do more than work with Scott on modeling apparel. This resulted in Spring/Summer 2022's collaboration between Jones and Scott— the first significant release. An independent hip-hop band and a fashion house teamed up to create a lasting fashion legacy based on music.
There were several mixed traditional house patterns in the Travis Scott Dior collab and motifs throughout the collection with Jack Spade inspirations, such as oversized giant cacti appearing over various parts of the set and show-goers wearing cacti brooches and visuals featuring large images of cacti. The House's traditional oblique pattern was recreated to read "Jack" in multiple locations and logos, whose colors appeared muted and off-white and was at times found integrated into the mix alongside the collaborative collection, supported by a new logo that combined elements from both brands.
Travis Scott Dior set design was as we expected: impeccable and precisely what we would envision of a high-end fashion show. Delicate desert cacti fought for attention among oversized roses and other florals displayed across a realistic Wild West landscape, resembling the sun's pink blush as it slowly went down on the horizon.
Many of the fabrics used were washed out to achieve a paint-splashed effect. Asymmetrical blazers and flared slacks with slit hems were styles that stood out. The T-shirts added style with their paint-splashed feel, while satin joggers and denim layers made Scott's vision for the future of fashion an instant reality.
However, for his biggest runway outing, Scott went for one of the more subdued looks from the collection. Last season he showed off a multi-colored trench coat in addition to colorful silks, satin, and vinyl - all accented by embroidered mesh and rhinestones that radiated outwards towards the edges of sleeves and cuffs. But for this latest look on the runway, he decided to go with a black double-breasted suit perfectly nipped at the waist. Fused seams enhanced it underneath slightly padded shoulders, and it was accentuated further with two-tone colorways - pinstriped on top and embellished with oversized buttons placed intermittently across its surface.
Scott: The King of Brand Collabs
Travis Scott isn't even 30 years old. Yet, the young Houston rapper's many accomplishments throughout his musical career have allowed him to earn a reputation as one of today's brightest entertainers. From platinum-selling albums to signing with Mike Dean, working with Kanye West, clothing lines, and spiked seltzer—Travis Scott is constantly breaking barriers in the entertainment industry. He's made quite a name for himself everywhere he goes.
The truth is, Scott's contributions to the music industry will survive (and hopefully even thrive) with or without his participation. While his fans would undoubtedly appreciate him continuing as an artist of A-List status, they are ultimately more appreciative that he has given them something to be inspired by, whether he continues to make music now. The fact of the matter is, the groundbreaking success Scott achieved throughout his career provides many lessons for aspiring musicians now and in the future—for better or worse, these details will never be forgotten.
Under his label, Cactus Jack Records, Scott has worked on a few of the most iconic collaborations in music with everyone from Nike to Arby's. Whether it's sneakers or a famous meal at McDonald's, one thing is for certain that regardless of whether there are accompanying album releases and radio singles, Scott can secure fans who will purchase merchandise during an era in which many artists have failed to do so. 
The Travis Scott-Dior collaboration is any good remains to be seen, and there will undoubtedly be a lot of hype surrounding his latest venture. Inspired by streetwear, this particular clothing line will serve as a testing ground for how he can fulfill the dreams of high-class customers who want to enjoy more affordable products than those offered by other brands like Louis Vuitton and Gucci.
Reach out to Fashinza for creating your own brand and if you need help with sourcing clothes. You can take a short break while managing everything from design to delivery. We make sourcing seamless and simple!