Fashion earlier meant wearing only fancy clothes. And it was limited to models and celebrities only. But with the recent boom in the fashion industry, the definition of fashion has changed. And most of the credit goes to the fashion bloggers. They have shifted the perception of looking at fashion.
All the changes from normalizing wearing sneakers with ethnic clothes to men talking about skincare have been brought forward by bloggers. They update people about the latest trends, introduce new brands, and educate people about what is not working with fashion. And some of them are going out of their way to bring in the much-needed change in India.
Here is a list of 10 fashion bloggers killing it with their wardrobe game. Do check them out and follow them for some inspiration.
Top 10 Indian Fashion Bloggers
1. Komal Pandey
When talking about fashion bloggers, the first name that comes to mind is Komal Pandey. From being a fashion stylist at POPxo to becoming a successful YouTuber, she has earned her way to glory. 
Komal has a huge following of 1.5M on Instagram. She creates content about everything from unconventional fashion to everyday clothes. Her transition reels make everyone go wow!
She has also won an award for Cosmopolitan Best Fashion Influencer and Blogger in 2020-21.
Komal also has a YouTube channel with 989K subscribers. On her channel, she creates content around ethnic to western wear, haul videos, makeup and skincare routines, and breaks the myths around fashion. She also creates fashion content with fellow fashion bloggers Siddharth Batra and Dolly Singh.
2. Masoom Minawala Mehta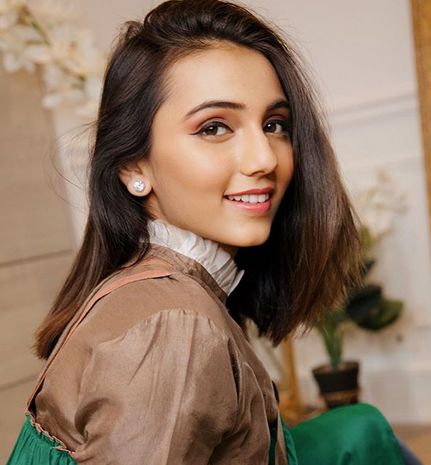 Masoom is not just a fashion blogger, but also an entrepreneur. She is the proud owner of Empowher, which is an initiative to help women-led businesses.
She started her blog 'Miss Style Fiesta' in 2010 and now has a massive following of 1.1M on Instagram. She represents India on a global stage through her work. Masoom has started an initiative with #SupportIndianDesigners to help Indian designers get recognition on the global stage.
Masoom has a YouTube channel with 52.1K subscribers. Her content revolves around women empowerment. With her initiative, she has helped many women throughout her journey.
3. Aashna Shroff
Aashna is yet another example of a fashion blogger turned entrepreneur. She started her journey with a Facebook page named 'The Snob Journal'. She used to talk about the latest fashion. And soon, she started a YouTube channel that now has 185K subscribers. Her content on YouTube is mostly about fashion, lifestyle, travel stories, home decor, and beauty routines. She is a dog lover and has two cute dogs at home.
She co-founded 'The Snob Home' with her mother.
Aashna has gained tremendous popularity on Instagram. She has a follower base of  907K and collaborates with big brands such as Nykaa, Maybelline, Myntra, and L'oreal. She has also been a TEDx speaker. 
4. Kritika Khurana
Kritika is popular by the name: 'That boho girl'. She has 1.1M Instagram followers and is a winner of the Cosmopolitan Lifestyle Influencer for 2020. She started as a fashion blogger with her blog – That Boho Girl. She creates content about everyday fashion, her personal experiences, and her travel stories. Kritika also has a YouTube channel with 575K subscribers, where she talks about styling tips, makeup routines, and lifestyle tips. She also creates content with her family members.
5. Riya Jain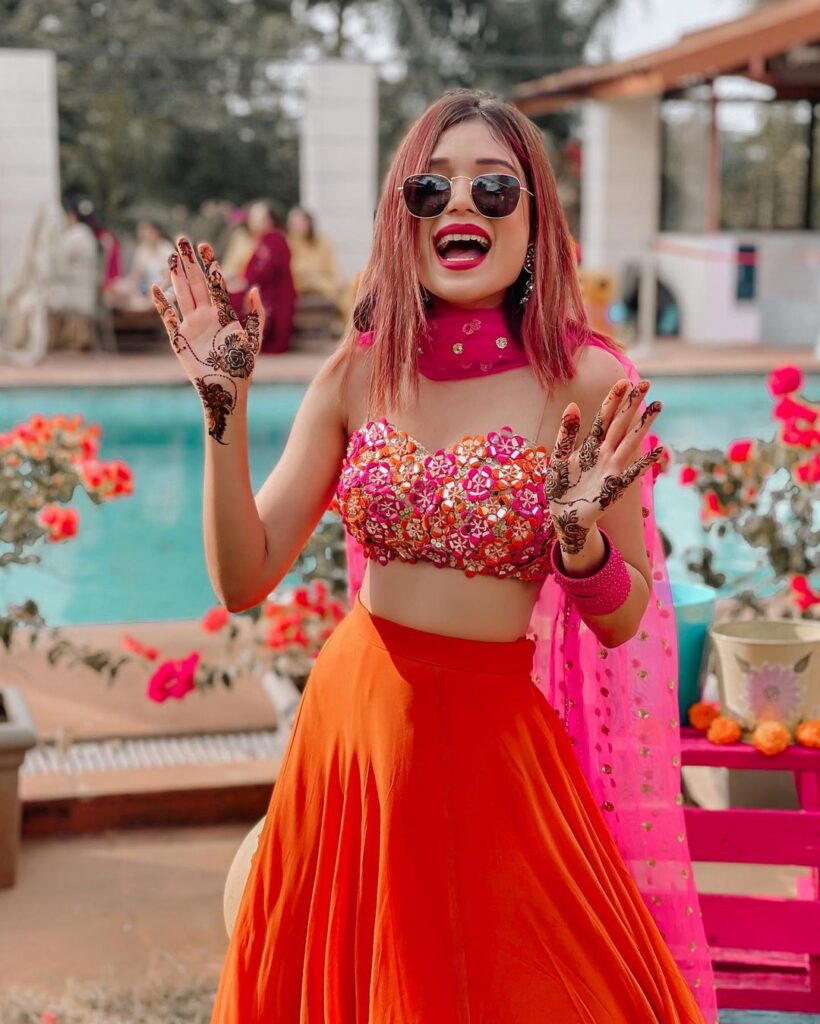 Riya is a fashion blogger, social media influencer, and TEDx speaker. She has a fashion blog, 'caughtinacuff', and is popular by that name. She started her blogging journey by posting OOTD on her channels. She gained an immense following of 395K on Instagram. Riya's content inspires women to be confident and bold. She also talks about makeup, skincare, and haircare. Riya experiments a lot with her hairstyles.
6. Sakshi Sindwani
Sakshi has created a buzz on Instagram with her content about body positivity. She is famous by the name 'Stylemeupwithsakshi', and has 463K followers on Instagram. Her transition reels and viral challenge videos are sure to keep you hooked. And her dance moves will make you groove.
But what makes her stand out is her content about promoting body positivity, self-love and building self-esteem. This has earned her 92.3K subscribers on YouTube. 
Sakshi has also won an award for Cosmopolitan Blogger: Body Positivity Icon-2021. 
7. Siddharth Batra
Siddharth started as a fashion blogger, but created a buzz with his content about normalising makeup and skincare for men. He has 219K followers on Instagram. He experiments with his fashion, makeup, and grooming. He also works as a style editor at MensXP.
Siddharth, who is known for his quirky style, recently started his YouTube channel that has 42.2K subscribers. His content revolves around daily activities and vlogs. 
He is a fashion blogger who has paved the way for gender neutrality and metrosexuality. Siddharth encourages men to follow a simple skincare routine, and also talks about skincare and makeup as tools for self-care.  
8. Karron S Dhinggra
Karron is a fashion blogger and YouTuber. He is also known as The Formal Edit. He has 1.5M subscribers on YouTube, where he creates content about men's fashion, everyday fashion, grooming, haircare and skincare tips. 
Karron creates content with a pinch of humour, which keeps his audience entertained. He is a lawyer by profession, and as a fashion blogger, he helps men improve their fashion game. It has helped him gain 532K followers on Instagram.
9. Usaamah Siddique
At such a young age, Usaamah has managed to be a blogger and founder of a fashion brand. He has 89.8K followers on Instagram, and creates content about everyday Indian fashion. 
He is one of the founders and curators at The Dapper Label. 
10. Abhinav Mathur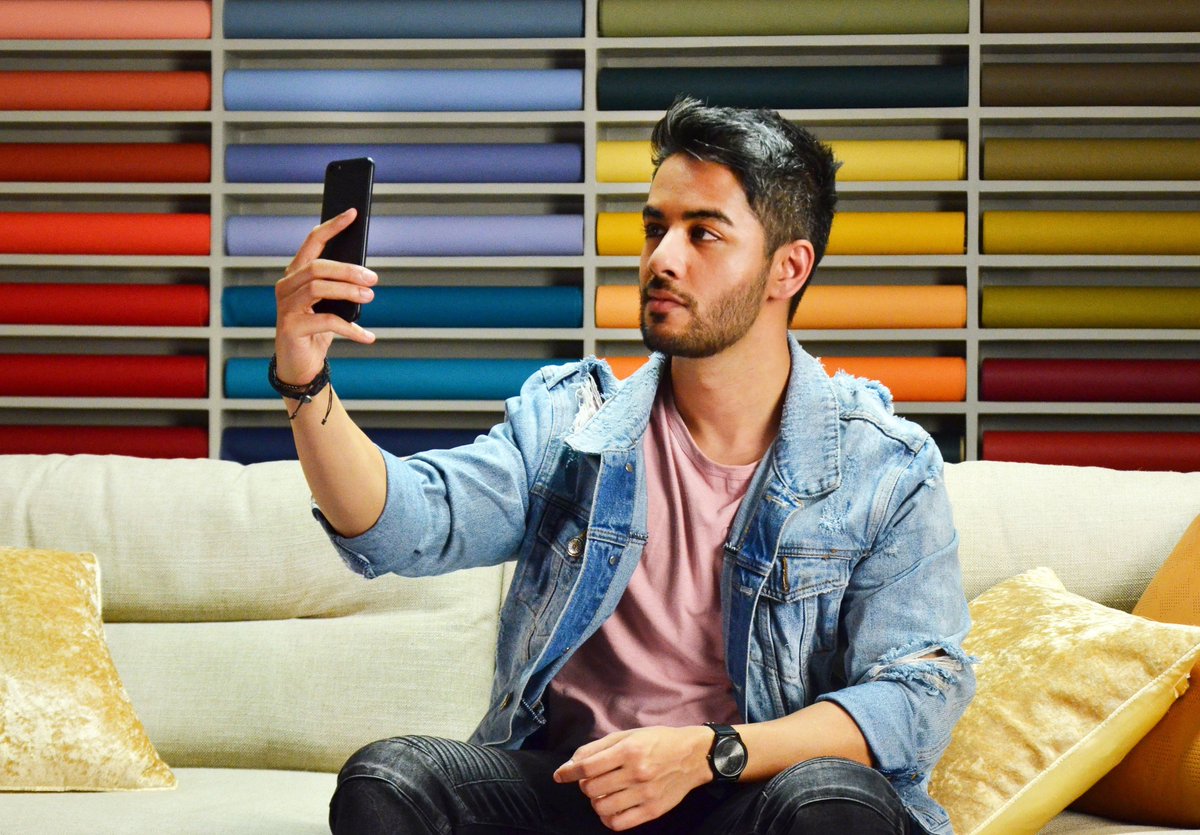 Abhinav is known for his YouTube channel Abix Vlogs, which has 45.3K subscribers. He creates content about everyday fashion and vlogs. He also talks extensively about hair care. His Instagram feed will inspire you to make changes in your everyday style. And with 103K followers, he is one of the most popular Indian fashion influencers. 
So, these are some of the best Indian fashion bloggers you can follow to take some fashion inspiration. 
If you are a fashion brand that needs help with sourcing material, you can contact Fashinza.