The Beijing Winter Olympics, 2022 has come to an end. The next game is scheduled for 2026, in Milan and Cortina d'Ampezzo in Italy. As the athletes are preparing for the Paralympics, we can look back at some of the amazing fashion moments in the Winter Olympics 2022.
The symbiosis between Fashion and the Olympics has always been a source of fascination for the world. It seems like a perfect opportunity for the brands to promote their athlete wear collection. This year, social media is overwhelmed with snaps of athletes sporting high-end brands. From Prada to Louise Vuitton, the fashion world has come down to the field to fan out their influences. It wouldn't be wrong to assume that this year's Winter Olympics has been the most fashion-centric to date. Let's take a look at the 6 best iconic fashion moments in the Winter Olympics 2022.
Julia Marino's Prada Linea Rossa Snowboard :
Julia Marino hit the slopes with her Prada Linea Rossa snowboard with a bold red stripe. She won silver for the Women's Slopestyle event, which made her partnership with Prada even more memorable. She also starred in the brand's Linea Rossa Ski Fall/Winter 2021 campaign. Following the IOC's demand, Julia Marino announce that she would cover the Prada logo on her board using a Sharpie. 
Nathan Chen's Vera Wang Look :
Nathan Chen performed to a medley of Elton John songs and won a gold medal to everyone's joy. He wore a Vera Wang-designed galaxy-printed top. The attire, however, received a mixed reaction from the audience. The attire had a bold red and orange look which stood out for some, while it looked like "a bag of Doritos".
Chloe Kim in Nike ACG:
This year Nike proved itself as a brand promoting inclusivity and accessibility. The range Nike has designed includes the ACG Gaiadome FlyEase Boot, which can be easily slipped on and off, just like the Nike GO FlyEase. Chloe Kim attended the award ceremony wearing the special-edition shoe after she had won the Women's Snowboard Halfpipe event.
Eileen Gu in Tiffany & Co.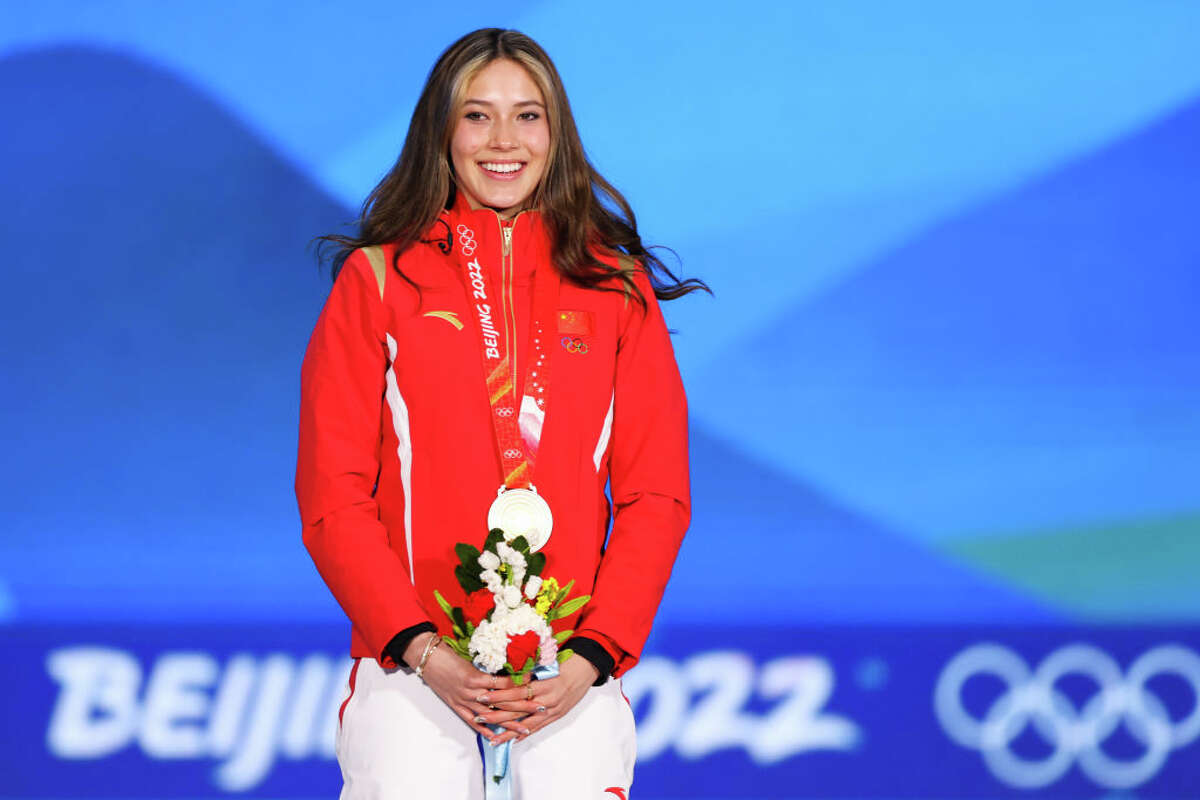 Matt Hamilton in Nike Dunks
He sported a pair of custom Nike SB Dunk Low "What the Paul." The kicks were modified for curling, with a gripper and slider on the outsoles. The design was one of the hottest ones in this Winter Olympics and received some of the best reviews online.
Shaun White in Virgil Abloh, With Custom Louis Vuitton Trunk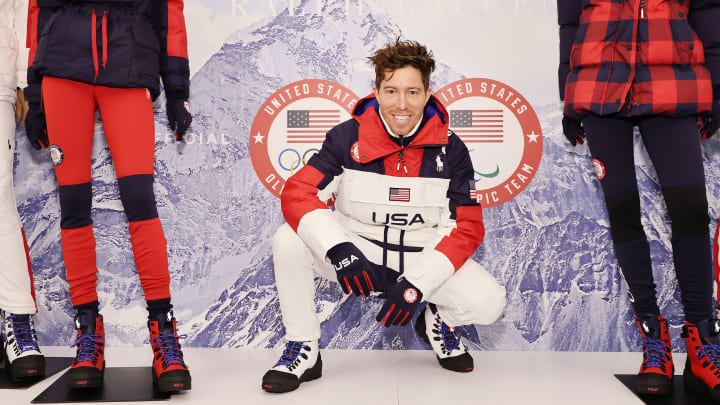 Shaun White unveiled a set of custom Whitespace x Louis Vuitton luggage. This was a product of the collaboration, created by Late Virgil Abloh. The collection features a snowboard case, a guitar case, a Keepall bag, and a Horizon carry-on suitcase. The full set took six Louis Vuitton artisans and 250 hours to create.